My Impact
December 1, 2017
While I have only been alive for 17 short years, going on 18, I have always known that I have wanted to help any and every one. I'm not going to bore you with how sad most of my life has been, but I will tell you that I have felt a great deal of pain in the small amount of time that I have been on this Earth. I have failed my parents, my school, and even myself. My mother left when I was just a little girl, my dad had a lot of anger issues—issues he took a long time to figure out; I was so small, and it felt as if the world had a big, crimson-colored cloud hanging above it.

Growing up I was a very angry child. In the next years to come, I became so upset, and obsessed with my sadness that I started taking it out on myself. Many years passed before I came to the realization that I could be happy. In order to be happy, I had to want it. After coming to my senses I sought out for help. The road to recovery was a long, bumpy road, filled with god-awful memories. These memories, though, are memories that help me get through each and every day, even now. Because of the unfortunate events in my life, I feel as if I know how to help others, because I know what it's like. I know what it's like to not have a mother, I know what it's like to look at yourself in the mirror and not feel an ounce of love, and most of all, I know what it's like to go through this world with an anger-filled heart. This is what drives me to impact my world around me.

All of my failures and successes have driven me to become a better person. I want nothing more now than to help wherever necessary. I dream of becoming a counselor to help others similar to me, and those who couldn't be more different. "Be the change you wish to see in this world." Gandhi knew what he was talking about. This quote speaks to me, and always will. I will not stop until I have reached my full potential and helped every human being, animal, business, and ideologies that are possible. I will leave my mark on this world in the best ways possible.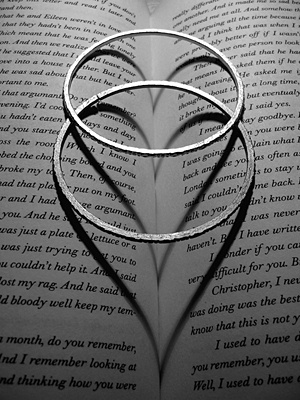 © Julia K., Old Tappan, NJ