Accomplishment
December 16, 2016
Discuss an accomplishment or event, formal or informal, that marked your transition from childhood to adulthood within your culture, community, or family.
I chose this essay prompt because I feel my story of accomplishment is not only important to me but also my family, to ensure our continued ranching heritage way of life.

I remember it like it was yesterday, the morning I was told I would be caring for my own cattle, having my own feed truck and horse trailer, and being responsible for the day-to-day issues that may arise regarding the areas assigned to my care. Although the cattle and equipment weren't truly mine, I was to tend to them as if they were. I knew what the unspoken expectation was and I also knew I was ready for the responsibility.
I was fifteen years old when I accepted the tasks of working for the Gray G Bar Ranch which is owned and operated by my stepdad in Shidler, OK. I was to care for over 2000 head of steers through the summer months getting them ready for shipping in early Fall. There are three other cowboys that work on this ranch having their own cattle and responsibilities but this did ease a little of my anxiety because I knew they would be readily available if I needed them.

Getting up at 5 am every morning during the summer to beat the heat was truly a bold task by itself. With the heat index reaching well of 100° on several days, I many times questioned my decision to work outside, on a ranch, when a lot of my friends were at the lake or sleeping until noon! Of course, these thoughts didn't last long when I was horseback enjoying nature and knowing how fortunate I was to be brought up with this lifestyle. I learned more about myself and what I wanted for my future during this first summer of practically sole responsibility and I am so grateful that I had people believe in me.

Starting high school after my first summer having a "real job" was exciting for me. I had successfully completed an assignment and earned some money doing it. I seemed like somehow, I had truly grown up in just the previous summer months. I continue to work at the ranch on weekends and whenever there are breaks during school. I feel having a good work ethic is of utmost importance and to always strive to obtain your goals, regardless the activity. I think my hard work and determination has carried over in my classwork and in my leadership qualities as a sports participant and a leader in our school.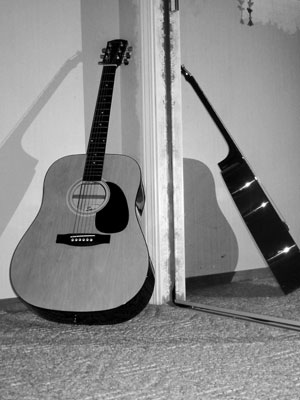 © Dylan F., Belleville, MI