International Student Response
January 31, 2014
I used to feel that I knew a lot about stress. Having just completed high school, and the IB diploma at that, I've spent the past year in a mild state of shock. There have been tears, nervous breakdowns, an unusual amount of minties being eaten, and even a fainting incident. I perceived this to be stress. Yet I now know that it wasn't. These feelings were just a shadow of what real stress can be.

My mum kept it from me during my exams, but when I came home after 6 years of boarding school thinking that my life was about to start… well, it turns out nothing is that easy. She's been sick for a long time. But it was a manageable sickness. Not this. My mother has cancer.

I've looked at the statistics. Her survival rate is supposedly 50% for 5 years, 12% for 10. Being immunocompromised, however, it is highly unlikely this will be the case. My mother raised me. She sacrificed everything so that I could have the opportunities that I've had. I truly believe she is the only person in the world I truly love, and quite possibly the only reason why I consider myself to be a good person. And now she is a dead girl walking.

You ask why I'm willing to leave everything and travel half way across the world to study at your institute. I answer you this: it's the hardest decision I've yet had to make. The knowledge that I could leave, and she not be here upon my return, haunts me. But I know two things. The first: my mother would never forgive me if I didn't take every opportunity available to make myself into the best possible person I can be. The second: I would never forgive myself.

I want to make something clear. I am not running away from something, but towards something. I am running towards what I hope will be my new life. A different future. My life can no longer be what I wanted it to be. So I will do everything to make it better then I ever thought possible.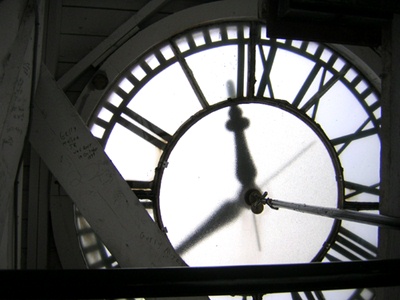 © Tatyana Z., Norwood, MA