Finding Me
December 18, 2013
Usually when I tell someone that I plan to major in Archaeology they give me a sideways glance, then they exclaim on how cool and interesting that would be. Some people even ask how I came up with a crazy idea as that. To answer their question I start from the beginning.

The beginning would be that growing up I have always wanted to be something I saw on the television. I wanted to be a doctor because I grew up watching ER. When I was thirteen I found the glorious job of a Forensic Anthropologist on the hit television show Bones. But soon after I decided that maybe just a CSI would be enough.

Then when I hit high school I decided that I needed to get my head out of the clouds and find something that might be more practical and less glorified on television. I found myself drawn back to the medical field. My mom is a radiological technician and one of my aunts is a nurse so I thought I might have a calling in the medical field. I stumbled across physical therapy. Something special about me is once I set my mind to something I am in, all in. I found a list of colleges that were the best for physical therapy and made my plans, I am also a big planner.

I thought I had my whole life set. That was until I took a trip with a group from my school to Italy and Greece. Ever since I was a young child I remember wanting to go to Italy. My great grandmother, who was also my best friend, migrated from Italy. But when I was six she passed away. The want to go to Italy became a need.

The trip was amazing. I made new friends, ate new food, and was introduced to the beautiful life of the Ancient Romans and Greeks. I got to stand in the Roman Forum where great orators spoke and the Vestal Virgins kept the flame burning. We ran the race where the Greeks held the first Olympics. I got to stand under the paintings of Michelangelo and was moved to tears while standing in front of his Pieta.

That was all so amazing, but the most life changing moment came when we went to Mycenaean. Our tour guide showed us the family graves and walked through the infamous lion gates. At one point he told us that archaeologist from a university were still digging. In that moment my whole life plans changed, because in that moment no television show mattered or trying to follow in the steps of my mother or aunt. In that moment I found me.

So as my dad jokes and calls in agriculture or my friend tells me to go find a dinosaur I will laugh. I'm not going to laugh because they are funny…which they are not. I am going to laugh because when I think of archaeology I think of the beautiful, warm Greek day when I found myself.

For all the people that think archaeology is odd for me to find myself doing, maybe they are right, but being odd is what I want to do. Archaeology is going to be what makes me happy. And they all say, all you ever need in life is what makes you happy.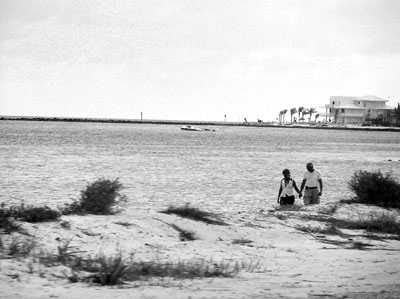 © Edgard B., Coral Springs, FL