The Girl in the Studio
September 30, 2013
The rush of nerves overwhelms my body when I follow my team to the curtain. I hear the crowd roaring waiting for our appearance. This rush of excitement and fear almost devoured me until they announced our team. Pushing back the curtain, we run out onto the mat and wave to the crowd with fake smiles holding back our nervous mindset. I move to my spot and clench my fists while whispering "Let's do this" just loud enough for my team to hear it. Once the music begins I lose all sense of fear and tenseness. It almost feels like I'm watching myself perform with my team from the crowd. I lose myself in the music and perform as if I wasn't nervous at all. The 3 minutes we performed only felt like 5 seconds. Immediately when we are done performing I hear the crowd scream in joy and I hear cheering from our other teams. We all run off the mat, hug each other and remind ourselves that this is why we dance.

Dancing is defined as "to move one's feet or body, or both, rhythmically in a pattern of steps, especially to the accompaniment of music" but, dancing is so much more than that. Dance for me is a release, a place for me to be myself and release any feelings I have in a positive way. When I went to my other school I was bullied a lot because I was from the city and I was "different". They tended to pick on my clothes and how I talked. I felt like I couldn't escape my life and no matter how much I talked about it to an adult the torture never stopped. At one point even teachers went along with the bullying. Every day I cried and begged my mom to let me stay home from school and my grades plummeted tremendously. I felt like I was at the weakest, lowest point of my life. Before I exploded from everything I've been bottling up, I joined dance. I think dance saved my life.

I used my feelings to become a great competitive dancer. I spend many hours in the dance studio just practicing and even letting off some steam. I dance with my soul, you can see who I am by watching me dance. It's easy to show dramatically immense emotion in dance especially in Hip Hop (which is the type of dance I do). I think putting everything you can into a dance can make it magical. It can almost make it look like a movie and the dancer is the actor. You don't need any words to figure out what's going on, the voice is in the dance. I think my dancing has improved dramatically since I moved to a new school. I'm happier and have many learned lessons under my belt. My mom told me that you can actually see that I'm happier even in my routines. I learned to be myself and maybe there isn't such a thing as being normal. I enjoy my quirky weirdness and continue to embrace it. Now that I have a higher self esteem, I continue to thrive in dance because I'm no longer afraid of judgment. Dancing has shaped my life and I'll continue to be that girl in the studio.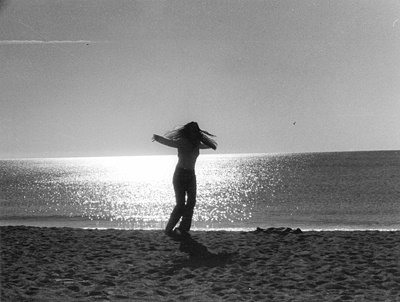 © Denise A., Marblehead, MA