The Inspiration of My Life: My Cousin Montana
June 2, 2012
Corinne walked into the house and I followed close behind, but ran into her when she suddenly stopped at a worrying sight. Our mother sat at our kitchen counter, crying, while holding her cell phone in a fist. Corinne stayed frozen a few feet from the entryway while whispering, "What happened?" My sister and I feared the worst, but we could never prepare for our mother's reply. "Your cousin Montana died. He committed suicide." We were told later that our nine-year-old cousin, Montana, had committed suicide at his elementary school due to his problems with bullying. The truth seemed unfathomable, but reality is sometimes harsher than a person's worst nightmare. A few days later, everyone who knew Montana listened as all of our emotions were put into words by Montana's best friend. "Why?" The little boy cried while looking at the casket that held his companion, "Why did you give your life away and let the bullies win?" This January marks the second anniversary of Montana's death and this December would bring about his eleventh birthday.
In his memory, my sister and I tried to find a way to prevent bullying. A few months after his death, my friend contacted me to see if I would like to help her create a bully prevention club for our school, which soon became H.E.R.O. (Help Everyone Respect Others) and we went to our local middle school and talked with a small group of students about the causes and effects of bullying, the different types of bullying, what they could do to help, and each high school student that was part of the group would share their own inspiring story about how bullying affected his or her life. The stories we shared varied from our viewpoint as a bully, target, and bystander so that the students could see how we reflect on our past experiences and how we would change what we did if it were to happen again. My favorite activity we did was a scavenger hunt game where we hid three different facts and the middle school students had to go and find the letters before making them sort them into the facts. For the next week we had them come up with and find their own facts, explanation, and possible resolutions to the fact of bullying they were given to bring with them so that everyone could put in their own thoughts about the fact.
I never want others to feel what my family and I have after losing Montana, and I hope that my words and actions will make a difference for someone. Maybe my speeches could keep another family from facing this horrendous experience. Maybe I could save another person's life. The thought that I could save someone from such a horrible situation inspires me to keep strong and going, but the friendships I have gained through this club keep me standing tall and help me even when it hurts to speak about this very sensitive topic.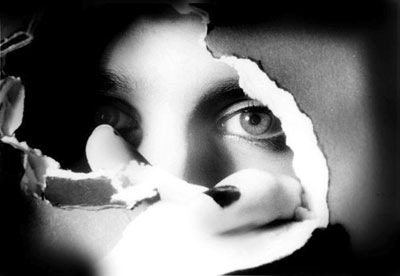 © Tabatha B., Peoria, IL