Writing
January 14, 2012
The happiest moment in my life actually occurred quite recently. It all began in junior year, where I had the greatest English teacher imaginable- fun, smart, and engaging. Mrs. Jerabek's class was so comfortable, I didn't even think I was learning. That's when I realized exactly how much I had learned: more than any other class before. This was a class I would never forget.

Throughout the year, we were given writing assignments exploring the various forms of creative writing. Everything I wrote was near and dear to my heart, something that had never happened before. Somehow I channeled deep emotion into my writing. One in particular continually brings me to tears: a poem entitled, "1915 Never Again." It describes the Armenian Genocide's effect on the existence of our people; however, nowhere did I mention the word "Armenia." In our writing groups, my classmate remarked, "Are you talking about World War One? It sounds just like it." Suddenly, my simple poem had transformed into a voice for every war, every genocide, every tragedy throughout history.

This past summer I applied for numerous scholarships, including a poem contest from the Live Poets Society of New Jersey. I decided to submit my only poem in the "Of Faith and Inspiration" category. Having been busy applying to others, I didn't think much of it. To my surprise, as I checked my e-mail one day, I saw a message from the LPSNJ: "CONGRATULATIONS! It is our extreme pleasure to inform you that our judges have selected your poem for publication as a Topical Winner in American High School Poets, 'Of Faith and Inspiration,' 2011." I had to read it twice before I broke the news to my parents. I couldn't believe it. My poem was going to be published in an anthology with other young writers' works...I was going to be in a book!

I then ordered a copy of this glorious publication and informed Mrs. Jerabek of my newfound achievement, who replied with great words of encouragement. The anthology will be published in December and at that time I will be a published poet.

I had never before dreamed of this. I knew I was a good writer, but Mrs. Jerabek instilled in me the confidence and creativity to fully believe in my ability. In fact, she even recommended my involvement in Orange County Cappies. And as a result, one of my theater reviews was recently published in the OC Register! I am currently submitting my poem to Armenian publications, such as the Armenian Observer and The Zankag. Only in her class did I ever consider the possibility, nay, the necessity, of writing in my future career. Never before had I felt so accomplished and proud of myself- this was truly my greatest moment!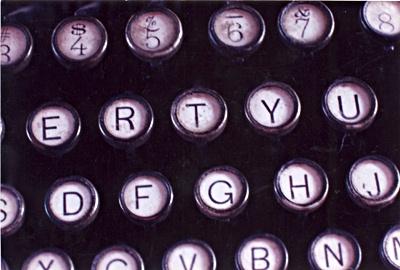 © Mary A., Fullerton, CA