Abnormally Normal
August 27, 2011
All the college help websites say that the trick to a butt-kicking college essay is to be yourself. And yet, the whole point is to impress whosever reading it, because the overall goal is to stand out. I've been reading different samples, just trying to get a spark of inspiration (don't worry, no plagiarism was involved), but to be honest, I can't relate any of these "top-rated college essays" to my own life. I've never had a friend killed by a drunk driver, or a parent devoured by some horrific disease. I am not a Guitar Hero champion or a red headed, left-handed sextuplet. I am, for all intents and purposes, normal. Strange though…I never thought I would be saying that.

A true Barbie fanatic as a child, my idea of normal was the "Pleasantville" household: a squeaky clean suburban house, 2 kids, a cat, high school sweetheart parents, a doctor/lawyer father and a stay-at-home mom of course. Growing up in an Ivy-league collegetown, there was certainly a lot of this around, which definitely colored my perception. But basically, I had the opposite of this. My house was, and still is, a hundred-year old death trap; there is a surplus of holes in the ceiling and in the walls, exposed electrical wiring, creaking with every step, and no railing on the stairs. My only siblings are my four dogs, which are really more like shedding babies; they cry, pee and poop all over the house, and occasionally bite, but you love them anyways. And then there's my parents…I won't say too much because I don't want to embarrass them, but let's just say they're not the Barbie and Ken couple previously described. It was truly traumatic in my eleven-year old eyes; in my "the world revolves around me" phase, I thought I was the weirdo of the town. In my mind I was just the girl who wouldn't invite anybody over or the girl with the dad who looks like Jack Skeleton (completely self-afflicted, by the way).

Now as I am trying to write an interesting college admissions essay, and I read samples about watching somebody die, and am denied certain scholarships because I have never been a golf caddy, I, for the first time, realize how utterly "normal" I am. Maybe I live in less-desirable home, but we can afford to take amazing trips to Germany to visit family. Maybe I don't have a litter box trained cat or a little sister, but I have four energetic fluff-balls that will always comfort me when I'm sad. Maybe I don't have a mom who will make me a 4 star breakfast in the morning, but at the end of the day, I know that I have two loving parents that will help me proof read this essay and will continue to support me.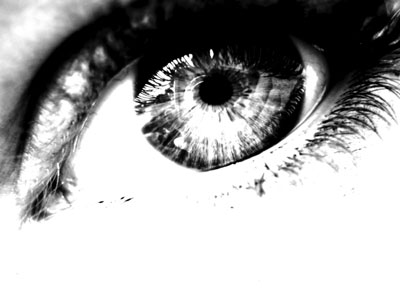 © Lauren S., Reading, Berkshire, UK