A Man of Two Worlds
MAG
Not many people can say that they have lived in two totally different environments, and technically neither can I. I have lived in the same house in the same Connecticut town my whole life, but a lot of my childhood and teenage years have been spent visiting my family in New York City.

Wethersfield is a typical New England town, a tight-knit community where almost everyone knows your name. My friends all go to the same high school and my parents are friendly with my friends' parents. Most of my friends don't realize what life is like outside this little town. Maybe every so often a few take a day trip to Manhattan or Boston, but none really knows what it's like to live in an urban environment.

My parents are both from New York City and since they have siblings and friends who still live there, we visit a lot. From an early age I have been exposed to urban life. I have an older cousin who lives with his mother in a one-bedroom apartment in Brooklyn. He has never had his own room and has always been very much on his own. I don't think any of my friends could understand how someone could live like that.

When I go to the city I see things I would never see in my hometown. I see poverty and people struggling to make a living. I observe a whole different pace; there, you're just one guy living with millions of others who will never know your name.

I feel blessed to have experienced the lifestyles of two completely different places. Without this diversity I would be a different person and lack the knowledge and street smarts I have. I feel it is important to see how different places can be. I believe that through this, I have become more open-minded and accepting. I find myself relating to people more easily. To make it in the real world, you must deal with people from different backgrounds. I've had good training in this.

All in all, I am grateful for the opportunities I have had. I feel that living in Wethersfield has given me a solid base in forming my character and the ability to deal in a close-knit society. On the flip side, my time spent in the boroughs of New York has exposed me to diverse cultural experiences. I feel that I would be comfortable in any environment and could make the best of any situation.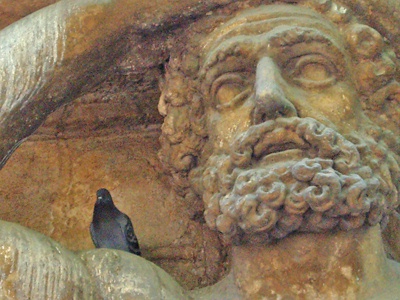 © Anonymous