Flying
MAG
Ever since I was old enough to dream, I have imagined myself soaring with the eagles. My love of flying has sculpted the way I live and the person I have become. Two years ago that passion rocketed to new heights when I had the opportunity to visit Embry Riddle Aeronautical University in Arizona. For a whole week I lived in a college dorm, roomed with a total stranger, and - best of all - I flew!

My group took part in activities ranging from learning about the history of aviation to flying in state-of-the-art pilot training simulators. At least once a day, I strapped myself into one of the world's best training aircraft, the Cessna 182. Not only did I receive thorough ground instruction, but I also got to fly. In total, I logged five hours toward receiving my private pilot's license. In that one joyous and oh-so-short week, my passion for aviation grew even stronger. Now, whenever I see a plane flying overhead, I feel a sense of pride thinking, I've done that.

During my time in and above the Arizona desert, I learned not only about the mechanics and techniques of aviation, but also about myself and how I see the world. As I floated in that seemingly endless sea of air, I became aware of the variety and complexity of the humanity below. On the ribbons of roadways, each tiny car carried people with hopes and dreams. I clearly remember thinking, I wonder if any of those people has ever wished to fly like an eagle? Then I realized that each must have his or her own dreams and aspirations. That's what makes us unique. We try to respond to something special inside us. I also realized that I was especially fortunate to be making my own dream come true.

Everywhere I go, I hear, "Do what makes you happy, and you will be happy." It sounds like standard advice, but I've really thought about it and taken it to heart. I couldn't care less about how much money I make or what benefits I receive. I know that I am already in hot pursuit of my dreams. And, even if they change, even if they ultimately don't involve aviation ... I'll always aim to fly with the eagles.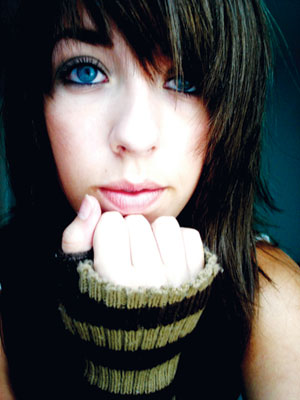 © Anonymous