Essay on the Mongols
May 30, 2010
One feature of the Mongols that definitively separates them from other empires of the time is their uncanny resolve for conquest that transcended stereotypically unpredictable generational barriers. It is rare that we see heirs to the throne bringing to fruition the conquistadorial initiatives of their forefathers.
Beginning with the capture of Samarkand in 1220 C.E., the first Mongol leader, Genghis Khan was astoundingly able to successfully facilitate the uniting of the vast majority of the central Asian nomadic clans, subsequently orchestrating and executing a full-fledged assault on Turko-Persian districts, which in due course resulted in the Mongols obtaining total control of all of the Turk-Persian kingdoms east of Baghdad.
Despite the untimely passing of Genghis Khan, the abovementioned multigenerationalized fierce tenacity and unquenchable thirst for totalitarian control shown through in the renewed assault on Abbasid territories and economic hubs by Hulagu, Genghis' grandson.
The execution of the 37th Abbasid caliph was the penultimate insult to Islamic society by the Mongols before they suffered defeat at the hands of the Malmuks, who were, ironically enough, Turkic slaves.
Even after the demise of the Mongol empire, the effects that they had on middle eastern society was still visible, given that Baghdad remained in a weakened state as a result of the previous Mongol attacks, therefore making it more venerable to future assailments. This weakness was exploited by the Tamerlane, who took control of the city in 1401 C.E., an endeavor that might not have been successful if not for the deteriorating condition of the municipality, brought about by the Mongols years earlier.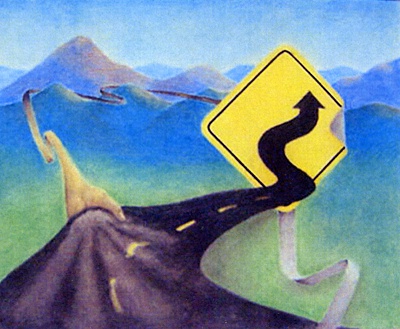 © Tyler W., Muleshoe, TX