My College Dream
October 5, 2021
When I was a lot younger I would have never even thought of even going to college because well, I hated school. But as time went on and my brain started to mature I started to realize how important higher education could be for me. Especially since I came from a not-so-fortunate family. I thought "Instead of doing nothing my whole life, I would like to make a bit of a change for myself and be the first in my family to get a Master's Degree". Although I don't know much about college yet or what career I even want to major in. I could still dream, dream that one day I could one day get myself a Master's Degree.

Although many people may see this college thing as a waste of time and money. I would say otherwise because for me "Getting a master's degree is a great way to gain in-depth expertise" and advance my career (Master's Degree Requirements You Need to Know Before You Apply). So not only would getting my Master's degree be helping me gain in-depth expertise it would also be a great way to get me into a better and higher paying job as well as increase my chances and pay by a bit as well.

But when considering what it will take to make this dream a reality, it would take so many darn steps that I could start to make a staircase out of them. But not only are there many steps some of the steps are also harder to climb than others. For example, my first and maybe hardest step would be getting my bachelor since "All master's degrees require the completion of a bachelor's degree" that would also mean that I would need to figure out what college and major I would like to enroll in (Master's Degree Requirements You Need to Know Before You Apply). But let's say I didn't get my bachelor's yet and that I am an undergraduate. Now I get to lose sleep over my GPA because many schools still "usually require an undergraduate GPA of 3.0"(Master's Degree Requirements You Need to Know Before You Apply). But sadly for me, that would not be all, I would also have to worry about certain "entrance exams like the GRE or GMAT" (which may be required) and many many more. Like official transcripts, an admission interview, a writing sample, to update my resume, and to file for FAFSA (Free Application for Federal Student Aid).

So to make sure that I would be able to fulfill my dream of getting a Master's degree I would also need to do a bit of work present time which includes stuff like keeping my GPA up and my record clean. With these two things and a bit more I learned along the way I should be able to have a good chance of getting into most schools and programs. But before I even think of applying to any school I would first need to "research each program and school" I'm "applying to in order to understand any specific requirements"(Master's Degree Requirements You Need to Know Before You Apply).

But of course, along the way, I would need lots and lots of help and encouragement from people all around me. These people include friends, families, teachers, and counselors. Of course, my encouragement and motivation would come from friends and family because along the way I know at less once that I would feel like giving up. Because of the hardships of school, my motivation and encouragement should come from the people who are closest to me. While my help would come from my teachers and counselors, people who should be more knowledgeable than I am. Teachers could help with letters of recommendation, educational goals, and a lot more. While counselors could help with "mental health wellness, educational, and career goals"(The Importance of Counseling). Not only that but they could also help "address career and employment concerns through testing, interviewing and, of course, counseling"(The Importance of Counseling).

So hopefully all of these things that I am preparing for would help me accomplish my dream of getting a Master's. So not only could I make my parents proud but so I could also benefit from the degree and make something of myself.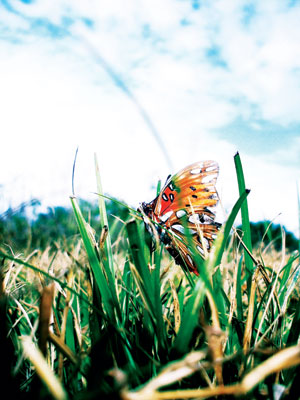 © Ashley B., North Port, FL