CHAPTER T $1,000 P.E.O. SCHOLARSHIP
January 6, 2020
Currently, I have 4,000 dollars in my savings. That money is all dedicated to college. That extra thousand would be very helpful. Financially, I would be immensely grateful. My family isn't that well set off. I have worked for all the money set aside. I've put in a lot of time and effort into having good grades and being involved in the school.
What makes me special is my creative ideas and friendliness. Also, I'm very organized, hard-working, and honest. Another thing about me is that I'm competitive and strive to always be the best. With that being said, I can also work in a team setting as well. Plus, I have very good communication skills and I'm very talented at problem-solving. Very often, I go above and beyond what's required. Being a member of speech, drama, and student council has given me the ability to develop these skills. I also was accepted into TRIO, Upward Bound, and National Honors Society.
Since I was eligible to join the National Honors Society, I've done a lot of volunteer work and community service. We've gone trick or treating for the food shelf. I've helped at church-sponsored events and my favorite, the animal shelter. One church event I've always helped out at was the women's tea party. There usually is about 50 elderly women there. My job is to cater to these incredibly wise and Christian ladies. It's always been an honor to serve those ladies.
Another thing that makes me stand out was my accomplishments in Girl scouts. It was a couple of years ago, but being a super seller was where I got my need for being #1. I got that title 3 years in a row. This was because I sold around 600 plus boxes of cookies. My mom was the driver, and I was the seller. I still have my salesman pitch memorized to this day. It was a fun experience. I would say it's the reason I desire to work with money and people.
The idea of college has been on my mind since I was a freshman. It's been an aspiration of mine to be the first to go in my family. Also to be a good role model for my younger sister. The education I'd get would successfully push me toward my career path. It would give me the tools and knowledge to become a loan officer. The college I would go to is M-state in Detroit lakes because it's close to home. I'm also familiar with the campus since I was involved with Upward Bound. My goals include; getting as many scholarships as I can, studying hard, and lettering in all my after school activities. Also to have an extraordinary last year of high school.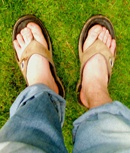 © Caitlin E., Sammamish, WA