My Favorite Word
April 4, 2019
The first thing that people notice about me is my hair. An unruly mess of knots, curls and frizz which I often call "the beast" needing to be tamed. Growing up, my small hands could never manage my hair, so every morning, I would sit in front of my parents, patiently waiting for them to comb through the knots and pull it all back with a single scrunchie. They would do this day after day, never growing tired of it.
Eventually, there came a point when I had to learn how to fix my own hair. Although I do not need my family to help me with my hair anymore, the scrunchies I carry with me are a constant reminder of their endless support. I could count on their encouragement whether it was them sitting front row at a dance recital, staying up late for a school project, or cheering at the finish line of a race.
To me, the word "scrunchie" signifies not only the support I have received, but also the support I give to others. As a friend, I am often helping others, no matter how small the problem may be. By providing support in both, the best and worst of times, I have developed friendships that will always hold a special place in my heart. Always equipped with extra hair ties, elastics and scrunchies for my teammates and friends, I strive to be a source of support and encouragement for others, as my family has been for me.
Small enough to fit around my the wrist, the scrunchie symbolizes the strength of my whole world. Knowing that I have my family and friends behind me every step of the way keeps me motivated to reach further and jump higher.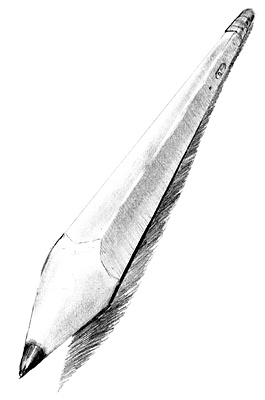 © James H., Philadelphia, PA