Lessons from Life
September 10, 2018
I have not even reached adulthood, but already life has taught me very important lessons about life. Most of these lessons were difficult and caused pain. They made me who I am today though. The three most important lessons life taught me were about love, time with people and about my own strength.
Life taught me about love in the absence of love and in the absence of feeling loved. Many children have an instant connection with their mothers. I did not have that. My biological mom was not there for me. She chose partying and other men over her husband and her own child. My dad and my biological mother divorced when I was very young. My biological mother still had custody over me though. She and her boyfriend had abused me mentally, physically and emotionally. After several years, of her disobeying court orders, she was facing jail time. In exchange for her freedom, she gave up her rights as my mother. Feelings of being unlovable and worthless followed me even after she was out of my life. I struggled with my self-worth and my purpose. Through this struggle, I learned about love. I had felt what it was like to be abandoned by someone who should have loved me. Knowing what it was like to feel unloved, I made it my mission to love others as much as I could. It does not matter if they are a stranger or not. I do my best to make sure the people I come in contact with know they're valued and that someone cares about them.
Life taught me about valuing the time you get from people through a near death experience. My dad has severe cardiac conditions that, at one point, almost took his life. For almost a year, my dad battled with the heart failure and other conditions. I was only twelve at the time. My family and I were having an extremely difficult time during this part of our life. At the time, my greatest fear was that my dad would die. I loved him immensely and he was the one who had been there my entire life. There were also so many things I felt like I would be cheated out of. It looked like he would never be asked permission to marry me. He would never walk me down the aisle or dance with me at my wedding. He would never meet my children. My mom, who adopted me when my biological mother gave up her rights, my siblings and I would never hear another joke of his. We would never be teased again by him. I wanted so much more time with him. My dad was healed by a miracle though. Almost five years ago, my dad's doctors were telling him that he may not make it through the night. Now he is too healthy to receive a heart transplant and very much alive. What I was taught was that you do not know how much time you will have with someone. It is not a guarantee that they will live another day. That argument that you had with someone, maybe the last thing you ever say to someone. That kiss goodnight, maybe the last time you ever kiss them again. You are not promised that they'll make it home safe or something terrible will not happen to them. The saying " live like it's your last day" applies to other people's lives too. Live like it's their last day because you do not know that it is not.
Another lesson I was taught, was about my strength. I am not old in the slightest, but life has already shown its monsters to me. People have shown me the worse pieces of themselves to me. Many things that I have experienced I thought would end me. At one point, they tried their hardest to. I felt so broken and battered. When I looked at myself, I someone weak and devoid of any value. God showed me through how wrong my thinking was. There was more strength in me than weakness. My strength helped me twist the ugly things about life into ways I could make sure I don't do the same. Strength is what kept me smiling and laughing. Nothing can ruin me unless I give it permission to. My light will keep shining even though the world tried to quench it.
Life taught me many valuable lessons. The three I hold closest to me are about love, time with people, and my strength. They are changed some of the biggest pieces of my personality making me who I am today. Even though many times I have begged for amnesia, I embrace my past as a mold of who I am today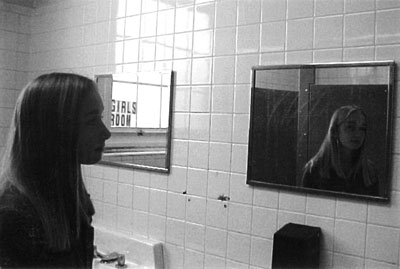 © Jill H., Pompton Plains, NJ