Educator of the Year
June 5, 2018
In my 8th grade year I was always looking forward to going to DMA. I knew DMA was the right place for me to go for high school. When I walked into DMA for the first day of school, the first thing that I noticed was MSGT Kevin Howie. He was the first thing I noticed because he is very tall, muscular, and has a booming voice. When I walked into my 5th period class, I have MSGT Howie as my teacher for Naval Science. The class is for learning about NJROTC and the military aspects but also it's for physical fitness. I have learned a lot about all of this, but I have learned even more from MSGT Howie. Once I got the chance to write about someone for Educator of the year, I knew it should be MSGT Kevin Howie.
I think a lot of the students including me like MSGT Howie because he teaches passionately. He is an amazing teacher with the military aspect of the school but is also awesome at teaching us life lessons and what we need to focus on during our lives. He also tells us many stories about what happened during his life and gives us life examples of what to do and those stories make going to his class very fun. He did not fall into the trap of drugs and other bad things and always tell us why not to do that stuff because he cares for us. He is a great example of how to live your life.
When he teaches, he teaches with power in his voice to get the meaning of something to us. He does it for the better of us, and even though it's hard teaching teenagers, he does it well. It might be his booming voice or his huge presence, but he quickly catches all of our attention. But it also might be because of how much respect we have for him for not only serving in the Marines but taking time to teach us. When he is giving us advice on life lessons, we all talk about it, and we express our feelings about the topic which also makes his class fun.
On the first day of school MSGT told us that he will always support us if we need anything. He said he will treat as if we were family and that really hit home for all of us. He is a role model for all of us and we can go to him for anything. He wants us to succeed in life; he wants to see us achieve our goals.
Now that I have been in his class many times now and about to end the freshman year I am sure he deserves this nomination. He motivates us and wants us have the best life we can. He cares for us and no matter what, and he will always be there. He is an amazing teacher that everyone looks up to and respects. MSGT is the best educator I have ever had by far which is why I nominate him for educator of the year.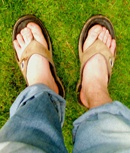 © Caitlin E., Sammamish, WA