Neil Gaiman: Make Good Art
March 12, 2015
Neil Gaiman, a successful author, gave a moving commencement speech in 2012 to the graduating class of the University of the Arts. In his speech, he encourages the graduates to "make good art". By "make good art," Gaiman expresses the importance of never losing artistic motivation. Even when it seems the world is falling apart, focus on the future. Artists must have a thick skin; not every project will result in monetary gain or be appreciated (as the artist thinks it should). But, personal goals can be reached! It is, however, important to enjoy success when it is attained. Always be proud of your work, whether it be a victory or a failure. Gaiman himself learned to create pieces that he was interested in, so, his time was not wasted.

Make good art, "the stuff only you can do," Gaiman exclaims. Do what you are going to be proud of. Artists should stop and ask themselves, is what you are doing going to help you reach your end-goal? A job is never guaranteed, so do what you need to do, and live life as it should be lived.

"Your voice. Your mind. Your Story." "Make good art," great advice from a wise man: Neil Gaiman.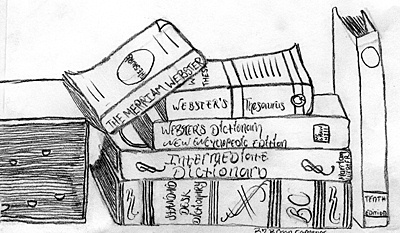 © Bryan C., Lovelock, NV