The College Application Process: 5 Steps to Save Time or Money
May 3, 2014
Senior year of high school has just begun, and your stress-o-meter is already maxed out between keeping good grades, staying involved in community service, and maintaining a social life. Graduation is months away in the not-so-distant future, but there is now another assignment to add to your already busy list. College applications. With this daunting task comes a new kind of pressure: when am I going to have time to get this done, and how will I ever afford it?

The National Center for Education Statistics reports that the average annual price for public school is over 16 thousand while private schools charge an average of 37 thousand each year. College is expensive, and, unfortunately, you're often going to find yourself paying for your education long before you have that acceptance letter in hand. With the typical college application fee between $35 and $50, applying to more than one college might not seem like a feasible option.

As you are getting ready for this next step, here are five tips on how to save time or money during the college application process:

1.
Take standardized tests. The PSAT, SAT, and ACT are a great way to get colleges to notice you sooner. Your contact information is shared with various colleges and universities, including ones you specify prior to taking the test. According to the College Board, it's recommended you take the PSAT during October of your junior year and your first SAT in the upcoming spring. This is a smart time to take your first ACT as well. Taking these tests during your junior year gives you time to retake them for a better score in the fall of your senior year. Remember that colleges all require something different: some might want just an SAT or ACT score while others will ask for both. While these tests do cost money, they are a vital part to the college application process. However, this fee can potentially be waived based on your high school. Check with your guidance counselor to see if this is an option for you.

2.
Pay attention to application deadlines. When you begin receiving emails from interested colleges, do not immediately move them to your trashcan. It may seem like you're being bombarded at times, but these emails include pertinent information. Read for application deadlines, especially those with an "Early Action" date (usually in November). There will typically be perks if you apply by the specified date, oftentimes a waived application fee. This is time-specific, so don't forget.

3.
Utilize the Common Application. Some colleges prefer that you submit the Common Application (or Common App) instead of a separate online or paper application. Over 500 colleges use this application process, and you, the student, should be grateful for it. After making an account, the Common App will keep track of your information so you can submit your application to multiple colleges with just a few simple clicks. While some may charge a fee, many provide free applications through this unique service. Visit commonapp.org for a list of member colleges and application requirements.

4.
Recycle your college application essays. Many applications require an essay, but you'll find the topics can be relatively similar. One tip is to keep all of your essays on file. In many situations, you can simply reword a few sentences of one college application to submit to another. This ultimately saves time, and you can generally reuse the same four or five essays for all of your application process.

5.
Keep a spreadsheet. After you apply to a college, write it down. Microsoft Excel is a useful tool when it comes to staying organized. Take note of the college name, location, tuition, room, and board fees. All of this information can be found with a little research on the college's website or in a college guide. As you apply to more and more colleges, it will become harder to remember which ones you should be expecting acceptance or rejection letters from. Once the financial aid packages come rolling in, you'll be able to quickly decipher approximate college costs to help you make a long-term financial decision.
With these five tips, the college application process will be only a small blip on your stress-o-meter as you continue on your way to your hard-earned high school graduation.

For more information, please visit https://www.collegeboard.org.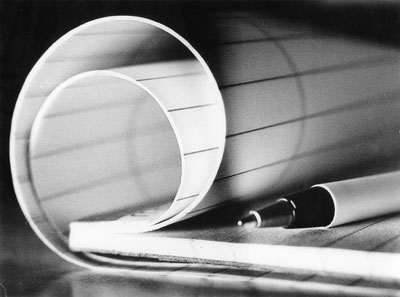 © Samantha M., Bethel, CT