Change
March 27, 2014
There is a certain serenity that accompanies me as I walk back to my dormitory after Spanish class. It's fall time—a brisk air smells of damp leaves after 2 weeks of torrential showers—and the sun is actually visible, a sight that makes this serenity feel even more real. The day has yet to prosper into one of much meaning—it is likely that it will not have any at all. Like most of my days here, this one will be another blur, another day in my journal where one word will suffice—fine. Just like when the guy that lives down the hall asks how I am as I walk in the side door. I tell him I am fine, and he reciprocates with the same response. It's expected. The norm. And to stray from the norm is unthinkable—even on a college campus that roots itself on tremendous diversity.

The serenity vanishes once my door to my room shuts and I begin my daily search for an afternoon snack. Not much has changed in my mannerisms since I left my home 10 weeks ago—yet I feel so disconnected to my old life, my old self, it is hard to imagine that I have not changed that much. If any at all. In a world that constantly changes, every second, will I ever noticeably experience it? Despite how dramatic this may come across, I'm serious. I was unable to contain my excitement during my senior year at the prospect of changing who I was. The idea of a fresh slate was one that motivated me to finish off senior year on the strongest note possible. No, I do not, nor will I ever attend an Ivy League school, or even a prestigious university. I was not valedictorian, top 25, or president of any honor societies. I was average. I still am average. And I thought that by escaping my life as a dependent of my parents, moving over 4 hours away from home, and rooming with someone I had only met once in my life, that I would somehow become a completely new person. My expectations were a bit too lofty for reality.

It is halfway through the fall semester. Students are in the process of registering for classes for the spring. Every few minutes a new brown leaf falls to the ground. Sweatshirts and jackets are more common than shorts and t-shirts. Change. We co-exist with it. We are change. Yet it is one of the most difficult aspects of life to pinpoint.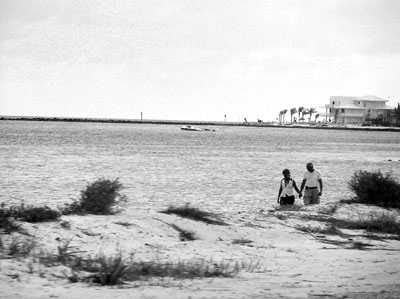 © Edgard B., Coral Springs, FL