Rising Standards
November 18, 2013
Students in high school today have a momentous task of applying for colleges, with rising standards due to the commonality of standardizing testing and extra activities. Seniors all applying to colleges around the state of Florida face rising standards. This is due to an average increase in GPA, SAT, and ACT score needed for acceptance into colleges. At the University of Florida in Gainesville, Florida "At least the minimum score in each section: Critical Reading= 460, Mathematics=460 and Writing= 440. Effective with the 2009 entering class, the university will begin considering the writing portion of the SAT." is needed to be considered when applying. While according to the class's accepted statistics of 2011 had an average of 1960 for the SAT, this is a 600 point difference. This increase in standard is also seen with the average accepted GPA, while the schools admissions office says only a 2.0 is needed to apply the average accepted GPA is around 3.7.

Shannon Forry, an accepted student for the University's class of 2017 when asked about her GPA and if she felt comfortable applying with her GPA said," To get into UF, I felt comfortable with my 3.8 unweighted, but honestly I wouldn't feel comfortable with much lower, like a 3.5 at the worst. Many students apply here so they don't need to take lesser GPA's."

Virginia Frymier a school teacher, agrees with the sentiment more than a 2.0 is now needed for acceptance. When asked what she estimates the average accepted GPA is for UF now versus many years ago she stated," Unweighted to get into UF, comfortably as a general rule, so basically if you're not an athlete I would say you need about a 3.7 on a 4.0 scale, grade wise that's mostly A's with a couple B's. Years ago I think you could have had equal if not greater amounts of B's than A's; if later is a decade or two ago."

Since ACT and SAT scores are becoming a commonality when applying to colleges, the colleges must raise the standard since there is a quota for acceptance each year. Along with this, more colleges are beginning to look at curricular activities according to Frymier and Forry. Both synonymously agreed leadership and a few good activities could not hurt the applying process.

Many prospective students at colleges and teachers also see the standards continuing to rise as years go on. When asked about her application and the quality of institution she believes she could attend a decade or two ago with the same application Forry stated, "Depending on what the institution is looking for, grade wise the best of the best has always been beyond me, if leadership or activities were highly looked at for grades at some of the better colleges I definitely think so, because my grades are also decent."

Many students today are not completely comfortable applying to colleges today due to stress and rising standards. Frymier's advice was "Students should apply to more than one college, you never know if something will happen and you do not want to be reliant on only one application." Frymier also believes that today leadership opportunities and essays are important parts of the application that many believe are overlooked.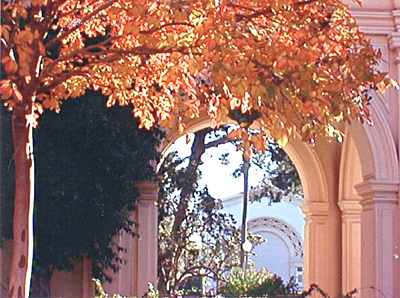 © Rachel B., San Diego, CA