Colleges want YOU!
May 20, 2013
Throughout high school, grades are a constant pressure on the shoulders of students. Every test, quiz, and project determines whether a student will attend their dream college. State tests like the WKCE and PSAT help students measure progress and determine how prepared they are for college. Tests like these are what colleges see, and what they use to draw students in.

After the PSAT is taken, colleges receive the scores and use them to contact students who would be the best fit at their school. Letters are sent to students with high scores and are identical letters, all stating they want to help each student succeed.

These letters include a login and password for every student. This is so the student can log on and see what the college offers.

Colleges who send letters praise students for their academics. But the same letters are sent to thousands of other students across the country.
The attention from colleges results in more students applying. This increases the amount of applications, while decreases the acceptance rates. And when the acceptance rates decrease, the colleges receive a higher rank.
The scores taken from the PSAT may also be misleading. The scores may be an incorrect representation and students may have received a high score only by chance.
On the PSAT, there are questions that some students do not know. By guessing on these questions, it can change your final score for better or for worse. This can give a false score that colleges think is true.
Students who don't want colleges to contact them can choose not to fill in the bubble on the state tests asking if they want to receive them. But for students interested in college, letters can help with their search.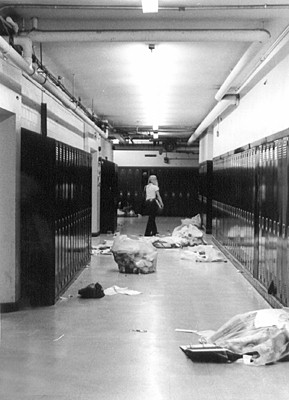 © Halsey S., Marblehead, MA