Making the College Choice: Large Versus Small Schools
May 20, 2013
Throughout high school, students dream about college and where it will take them. Most students think about the price, location, and courses offered. But many forget about the size of the college, which can affect a student's entire decision.
Some students want to attend a large college, when others would choose a small one. The choice may seem like an easy one, but there are advantages and disadvantages to both.
Large colleges are a favorite because a larger campus gives students a better chance at making friends and being more involved. For students who wish to have a unique career, a large college is the best option, since they offer more course selections.
Small colleges create a friendlier atmosphere and make new students feel more comfortable. Smaller classes allow students to get more attention and help they may need with professors. Also, only experienced professors teach during class. At large colleges, graduate student teachers often assist in the classroom.
Another advantage of attending a small college is that price. Small colleges are usually cheaper, while being more flexible about their course requirements.
Although large and small schools have benefits, there are also drawbacks.
Most small colleges only offer undergraduate degrees, have fewer course options, and may not be as well known as a competitive large college.
Large colleges can have crowded classes, provide students less time with professors, and can have a campus that is confusing to get around.
The size of a college can be one of the most important factors in selecting which to choose. The size could give away more than just the number of students who attend, and could be the deal breaker in a student's decision.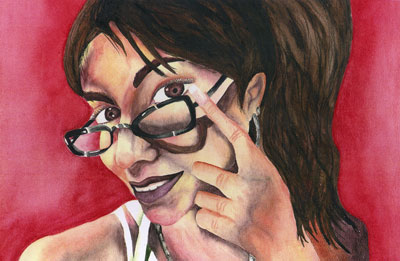 © Colleen P., Jackson Heights, NY