The $cholarship $earch
MAG
It has always been my dream to attend college. When I was younger, I would watch TV shows with college students having loads of fun. It looked like a great experience - going to parties, hanging out with friends and letting the good times roll. When I entered high school, however, I started learning the real value of college - to get a good education so I could be employed at a high-paying job. So, with a passion to succeed in life, I expressed my thoughts about attending university to my parents. They were glad I had chosen this path, but were disappointed because they couldn't afford the cost. Upset and stressed, I took the initiative and started looking for ways to pay myself.

My search for money began on the internet. I went to every free scholarship search engine and spent up to five hours each day looking for scholarships I qualified for. Even though it took a lot of time, I dedicated myself to combing through hundreds of websites. It became a part-time job. After school, I would do my homework and then search for money until I was tired. The next day I would do it all over again. At times it was hard, but I knew it would pay off.

When I had found almost all the scholarships I could apply for, I sorted them by deadline. This gave me a way to prioritize my schedule. I finished applications due in October in September, November's deadlines in October, and so on.

After organizing everything, it was time to fill out the applications. Some were easy and took little time while others were long and tedious. Despite the amounts, which ranged from $100 to $40,000, I took each scholarship seriously because together they would fund my goal.

With this in my mind, the hardest part began: writing the essays. Almost every one required an essay about my extracurricular activities, commitment to education and career aspirations. To perfect my writing, I asked friends, relatives and teachers to read over my work. They gave me advice and helped with some editing. After a while, I got so used to writing that it became second nature. I continued searching for money and writing essays for two long years.

Now I have won 80 percent of the scholarships I applied for. After many hours of staying up late to finish them, I managed to receive over $100,000. Now, I can attend college completely free, with no expenses whatsoever. I feel that a huge burden has been lifted from my shoulders. I don't have to worry about bugging my parents for money they don't have and stressing over the fact that I cannot receive a higher education. Because now I can afford it!

This fall, I am attending Xavier University of Louisiana in New Orleans. I plan to major in accounting with a minor in political science. I chose Xavier because it is a well-acclaimed school that has the academic and social necessities I crave.

The scholarship search truly made me a better person. I learned the importance of setting a goal and accomplishing it. Even though I did have to read several rejection letters, those too made me stronger. I'm thrilled that I had the opportunity to learn more about my drive to succeed - no matter what obstacles got in my way.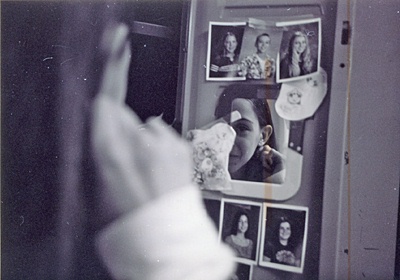 © Kaleigh W., Pompton Plains, NJ