What Do They Want?
MAG
Recently I asked students at my school what they planned to do after graduation. The answers ranged from joining the military to becoming doctors, lawyers and musicians, but it was clear that the majority planned to pursue a career that required college.

With increased number of applicants and a limited number of openings, college admissions departments are faced with tough decisions about who to admit. They consider an applicant's grades as well as the difficulty of coursework to help them decide the level of success an applicant would have at their college. They look at class rank and consider standardized test scores since these give an idea of the student's knowledge base.

A student can do well on standardized tests and have good grades, but that doesn't guarantee he or she will be accepted to a particular university. Essays, letters of recommendation and an interview can also be used to determine if the student is a good fit with the school.

Some colleges value SAT or ACT test scores more than anything else, while others may not even require them. It is important to do well in high school, as well as on the SAT or ACT, while also participating in a variety of extracurricular activities.

Since all colleges and universities are different, it is important to find out what is required, and when. Do not miss deadlines! You may also want to visit the college, tour the campus and meet with admissions staff. Students who have not yet decided on a college may want to go to college fairs to receive more information. Start early, and good luck!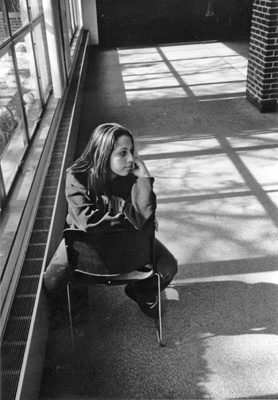 © Leighann E., Westport, MA