Dear College
MAG
Do you want to hear my
personal
statement?
Well. Here Goes (nothing).
I am person-ally state-ing.
I believe
in the goodness of people
but
sometimes - things hurt
and that counts people, too.
I learn each day why it's important to breathe
but I haven't quite found the how.
I Like to Listen to the Rain
because sometimes
answers do fall from the sky
and even if they weren't meant for you
the rain falls everywhere
and doesn't mind lending an ear
or a word
or two.
Satisfaction is foreign to me
but fulfillment and me?
We dance a mean tango.
I find myself most often
when driving places I don't
(especially)
want to be
(because it's amazing the detours we take
when we'd rather not end our journey).
I drink tea
and it knows how to jump from my throat to my soul
faster than any words have ever jumped in the other direction
but they are learning from each other
because tea and words
have more in common
than you'd think.
Not yet
personal
enough
for you?
Well, if I could meet anyone in the world it would
be Oprah
and I once dreamed
I was a sunset over the Amazon
and I saw my future in a spiderweb
which stretched between the earthy limbs of a broken oak
and the front porch of a stranger.
I'm not sure how much more personal it can get.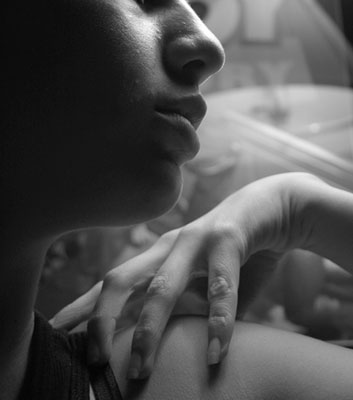 © Rebecca B., Santa Clara, CA