What Next?
MAG
Most people realize that by the time they are seniors they will soon need to make an important decision - what to do after graduation. "What comes next?" is a question that many struggle with. Some chose a particular path years ago while others, including me, are still considering the options. One possibility, a great one for many, is enlisting in the military.

Soon after turning l8, most of us receive information from at least one of the branches of the military. Some ignore this since military service is certainly not for everyone, but considering the many careers and work environments in the military, there is a good fit for many who might not normally consider enlisting.

Job-skill training, help with college tuition, travel, experience, and many other benefits are indeed major incentives. Of the thousands of careers in the military, most have civilian counterparts. Rather than being a back-up option, joining the military can be a launching pad for a future career.

It is important to realize the major differences between military and civilian careers. For example, you can't just quit the military, you are always under someone's strict authority. Also, most importantly, you are potentially risking your life.

Even with all the benefits, it is necessary to have the right mind-set. You must have the will to serve and put the needs of your country ahead of your own. You need to research and fully understand what you are getting into. After carefully considering this option, I have decided to look into making military service part of my future and continued education.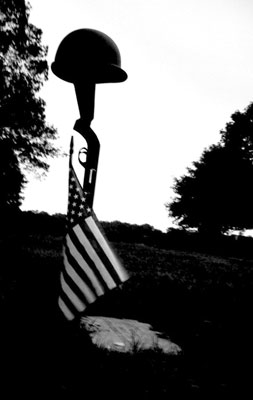 © Kristine B., Setauket, NY