730 Tavern, Kitchen, and Patio Review
January 9, 2018
I recently went to 730 Tavern, Kitchen, & Patio. It is a fairly small restaurant on Massachusetts avenue in Central Square. It's dimly lit with lots of televisions. The environment is not for most, however. It is loud, with televisions everywhere- a different game on each one. It is perfect for football fanatics like myself, who enjoy watching every game league wide. The restaurant is filled with fantasy football talk and quite a bit of profanity- though I do not think swearing is widely accepted in the restaurant. The restaurant would be a good fit for most, as long as you do not go there on a Monday, Thursday, or Sunday. Of course an environment like this is perfectly suited for me, great food and football.

The food was incredible, however! For the appetizer we tried something I didn't even know existed. We tried fried pickles. Surprisingly they were delicious. The fried pickles came with, what I thought was, a chipotle-mayo mix, and it worked magnificently. I indulged in a classic mac n' cheese with pork belly. It had the perfect blend of smokey and savory. The pork bellies were fatty and delicious, not overly chewy, but rather the perfect fat and muscle balance. The cheese was not too sharp, nor too dull. It was perfect, I loved it! I've never seen the type of pasta before. It wasn't macaroni so technically I am not sure it can be called mac n' cheese anymore. It was a mix between gnocchi and conchiglie. I don't know if it has an actual name, but it should because I want to buy it and eat it.

The dessert was just as good! Naturally after a scrimmage win, we got two! One being a brownie sundae, the other being fried ice cream! The brownie sundae came with french vanilla ice cream and Ghirardelli fudge with an ooey gooey brownie. The brownie was hot and fudgy which created an incredible contrast to the cold ice cream. And to top it all off, it was covered with whip cream and a cherry on top! Sadly, the fried ice cream did not live up to the hype, that is not to say however that it was not good! The only fried ice cream I've ever had was at Bisuteki Tokyo which is a Hibachi grill- so my standard of fried ice cream is pretty high. Again it was classic french vanilla ice cream, battered, and fried with crushed corn flakes and coconut shavings. I am usually not the biggest fan of coconut but in this instance it was so mild that I did not mind.

With all that said though, my mother got a classic margherita pizza and it was not very good, nothing in comparison to their mac n' cheese. There was WAY too much sauce and not nearly enough cheese or basil. Had this meal been better, I think it could've boosted the overall rating of the restaurant.

I give this restaurant an 8.5 out of 10 and absolutely WILL be returning.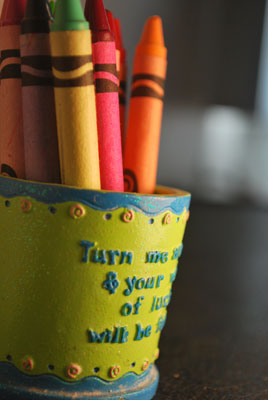 © Emily R.