Before Kicking the Bucket
February 28, 2011
"We live, we die, and the wheels on the bus go round and round," are the words of Edward Cole, a billionaire hospital magnate, after discovering he has terminal lung cancer. He says this to Carter Chambers, a blue - collar mechanic, who he shares a room with at the hospital. Even though, at first, Edward disliked Carter, they become friends as they undergo their respective treatment. When both find out that they have less than a year to live, Carter begins to write a bucket list, or things he desires to do before he "kicks the bucket". Edward soon finds the list on the floor and urges Carter to go through with the wish list, offering to pay for all the finances. This list of theirs became longer as the adventure continued. In my opinion, The Bucket List completely relates to Kris Allen's song, Live Like We're Dying. They both portray a feeling of hope and desire to achieve goals, live life to its fullest, and to not have regrets or grudges, because life is too short and will past by before we all know it.

During the film, it gets known that even though Edward is very wealthy, he has no family to turn to. He has a few ex-wives and a daughter who he lost contact with due to problems and arguments they faced together. On the drive back from one of their trips, Carter reciprocates by trying to reunite Edward with his daughter, driving him to his her home. Edward angrily storms off, first saying, "How did you see it playing out Carter, I knock on the door, she answers, she's surprised and angry, but I tell her how much I love her and miss her, and OH, by the way, I'm going to be dead soon so I'm reaching out to you because I don't want to die alone?" This shows how he was in denial and very much didn't want to stitch up the ripped patches he had with his daughter. Carter was simply trying to help, mentioning that he would regret this if he didn't speak with her soon. This scene in the film matches perfectly with the lyrics of Kris Allen's song, "We gotta tell them that we love them, while we got the chance to say gotta live like we're dying!" By walking away from the opportunity carter gave him, Edward was losing the chance to reunite with his daughter because he was "hiding behind skin that's too tough." He then realized he hadn't said "I love you enough till it's too late." However, it was certainly not too late.

"You never know a good thing till it's gone," says Kris Allen in this inspirational song of his. These words have a deep connection with a scene in the film where Edward is expressing his appreciation for Carter at his funeral. "The last months of his life were the best months of mine," he says, "we brought some joy to one another's lives, so one day, when I go to some final resting place, if I happen to wake up next to a certain wall with a gate, I hope that Carter's there to show me the ropes on the other side." He's explaining how after just three months of knowing the person, he grew so close to him as a friend. Now that he's gone, he really doesn't know what's left for him, except to cherish all the great times he had with him. Like smoke through a keyhole, the forty-five years of his life went by fast, but it was satisfying to pass with no regrets.

Before passing, Carter had written a letter to Edward, sharing his final thoughts about the last few months they had together. He had said, "there's no way I can repay you for all you've done for me, so rather than try, I'm just going to ask you to do something else for me-find the joy in your life." Realizing that this was something extremely important to him, Edward does just that by sucking up his pride and giving his daughter a visit. This brought him happiness because he accomplished another point off the bucket list, which was to kiss the most beautiful girl in the world. Through his eyes, that was his granddaughter. of the lyrics in Live Like We're Dying, the words that relate to this moment is simple: "We got 86,400 seconds in a day to turn it all around or to throw it all away." The significance of this is that everyone should really go through life with no regrets and the feeling of "what if.." because if we do, then we're just wasting the time we have in our days.

By comparing these two pieces of text, I have learned that every moment we have to live is very valuable. We can either take advantage of these times or just let them pass, but we should follow what our hearts feels is right. We got to start looking at the hands of the time we've been giving and if this is all we got, then we got to start thinking. In the film, Carter had said, "our lives are streams flowing into the same river toward whatever heaven lies in the mist beyond the falls. My dear friend, close your eyes and let the water take you home."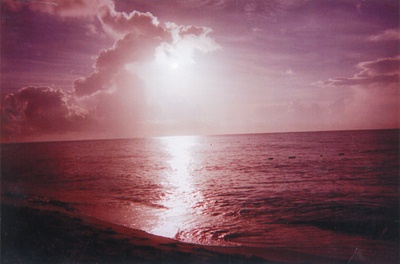 © Angela F., Bonham, TX