Fallen for her
May 30, 2017
We played hide and seek together
And pruned those easter lilies,
Beautifully blended like
The lights of a christmas tree.


So deep and profound
I found them attractive.
But I found you in  agoddess,
Your  eyes languished me with kindness
Your  walk was careful
And every step you  took was royal.
I never  knew that reading stories with you 
would bond our spirits,
listening to your voice would eventually became a rhythm at which my heart dances.
Every morning felt like the sun was rising from the west,
not in the east anymore.

We were two little innocent kids
who had empty minds but managed to see the spark in our eyes
  back and forth we  smiled at our ignorance.
But time erodes  away each day
And took you out of my reach
Memories keep replaying  like a cassette,
never getting full of your illusional  smile
the world feels like the shores of the ocean
Left empty with no one 
The winds blows over
My bones shrink .
My inner self promises to cherish you
until the waves are gone
when the roaming sea calms
When all the breath  like a smoke grey dashes away to become lifeless.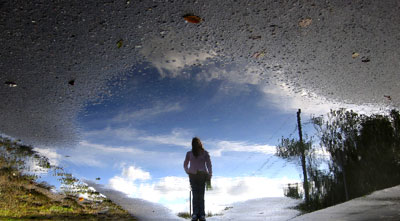 © Daniel H., Oak Bluffs, MA