A Prayer to Fate
April 30, 2017
I look upon the twinkling stars tonight,
Celestial sphere is swirling far above.
Through hope the heavens give me what is right,
"Oh sparkling stars, I long for strength and love."
Selene the moon, I pray for rising sun,
And Helios shall bring both day and light.
The looming sky presents my fate as one,
And guiding stars beyond shall give me sight.
I worship thee above, almighty sky,
Your swirling endless milky way of grace.
The future lies above the world so high,
I pray tonight that fate shall show my place.
I never woke to see the light of day,
For fate has shown that life should end this way.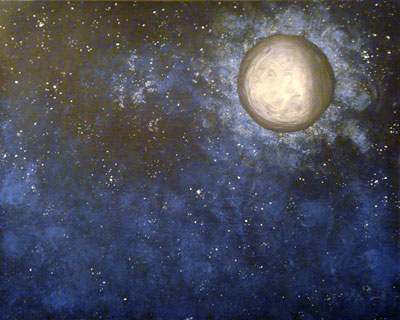 © Allison H., Vancouver, WA