Heaven
April 6, 2017
You look up to the heavens and watch me.
You pull me in your arms, I disappear.
Oh how pretty I look, won't you come see?
The pain you have felt, oh, it's been a year.
My dear, how I have missed you and your love.
You have been thinking about me, I'm here.
Oh won't you come with me to the above?
There is no need to fear, don't shed one tear.

You hold the knife as it drips your warm blood.
You look around, it is familiar
The fear in your dark blue eyes, I can read.
The man I once loved, you look similar
You believed that this is what I asked, but
You see, heaven is not where you showed up.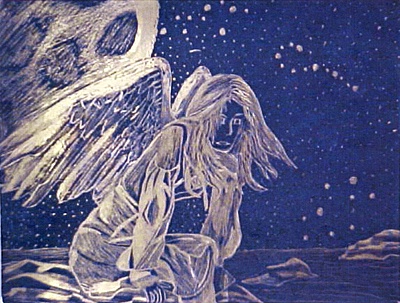 © Kaylen C., St. Clair, MI