Heart to Shatter
October 19, 2016
Brushstrokes of murky color roll across
An outline of a dancer on canvas
Dark colors take over; bright ones are lost
A silhouette of feathers and sadness.
An empty tube of black paint relaxes,
Beside a clay jar of murky water.
On the paper the dark color clashes
Lonely dancer with a heart to shatter.
The painter leans back and inspects the art,
Contemplating lines with eyes open wide
In a gusty room, she shivers, cheeks tart
Delicate lines tuned, she smiles, satisfied.
Dainty lines across the stage, oohs and ahhs
The swan comes to life, as it bows, applause.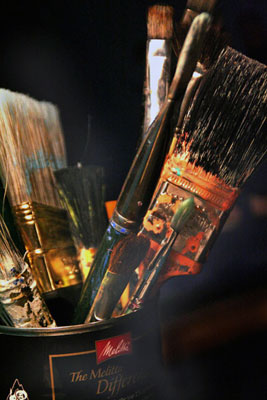 © Marina L., Orlando, FL