Without Blame
February 24, 2013
Your glance melted into a touch
A touch, to a sweet-as-honeysuckle kiss
A glance, for me, never amounted to much
Until I found, with you, it amounted to pure bliss.
I've never tasted a kiss so sweet
Nor felt lips with intents so pure
So softly, the longing creeps in when ours meet
My longing for our love to endure
Your heart I hold in my hands
But your first priority is my soul
When my hourglass runs out of sand
I hope I draw my last breath in your arms' hold.
The love our eyes hold is full of shame,
But our hearts house love without blame.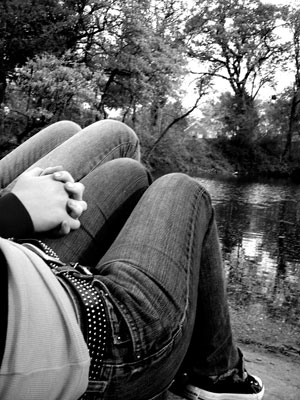 © Lauren R., Edmond, OK