Ode to a Turkey
MAG
November 23, 2012
Shall I compare thee to a chicken wing?
Thou art more juicy and more carveable.
Thick grease doth coat the ugly brown thing,
And the treats endurement too short is
not debatable.
Sometime too gristly is the sticky bone,
And often is its crispy skin uncrisp'd,
And every wing takes time to cook alone;
By chance or order remain ungift'd.
But thy eternal succulence is no
quick breath,
Nor loseth possession of that lovely glow,
Nor shall life brag thou died a useless death,
When in eternal pots thou doth show.
So long as man may eat and mouths may chew,
So long as men eat, so eateth we of you.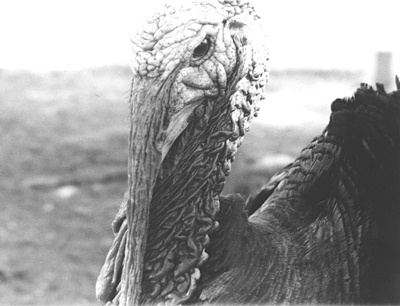 © Katherine W., Copper Canyon, TX