About a Boy
June 22, 2012
His eyes like brown pebbles dark as the night,
I'm lost into them even if I fight.
His smile's so perfect everyone can see,
It's even more perfect when it's towards me.
His hair like caramel so soft and rich,
He was perfectly made without one glitch.
When I see him my heart soars like a kite,
If anything's wrong, he makes is seem right.
If I had to wish on a star I'd see,
I would most likely wish for you and me.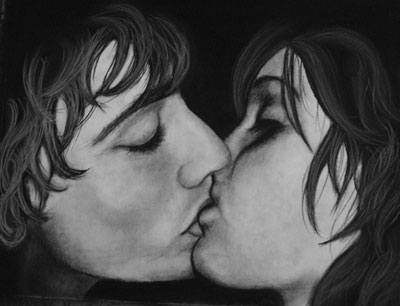 © Anna Y., St. Robert, MO