Displaced Girl
May 31, 2012
See that girl?
With the long, straight dark hair?
Acts like she doesn't care?
Shuffles about, looking like a lump,
In her sweatshirt, being a grump.
She is a pariah.
She is a coal-black sheep in a herd of bleach-white sheep.
A black fish, stuck with brightly-colored others in the dark ocean deep.
She is a castaway.
She pretends not to hear what the others say,
She tries to ignore it every day.
She is a cynic.
But she'll listen,
Her eyes will glisten,
But she'll hide it with a sharp retort,
Then she'll go home and hide in her fort,
Afraid of coming out,
Too scared to give a shout.
She is vulnerable.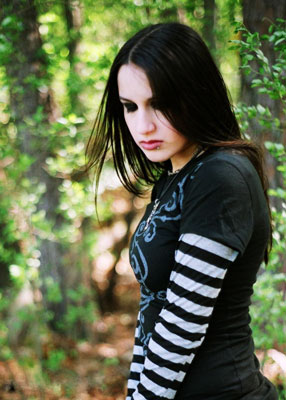 © Rebecca B., Marietta, GA