Alive In You
April 3, 2012
A thousand words for you I have wrote,
But only a hundred have you read.
Yet here I am again,
Writing words for you as if I were dead.
I don't feel far from it,
For without you my heart cannot beat.
Somehow I keep moving about,
Like summer with no heat.
My heart shatters so easily,
Held together by tiny strings.
Nothing makes me feel more alive,
Than you giving my heart wings.
Remembering all we can be,
Places a peace over me.

Alive and well,
But only because of your love.
You are what I've waited for all along,
White and pure as a dove.
I couldn't trust anyone more,
Forever I'll be yours to hold,
So you'll be in control of my heart,
Living outside the mold.
Moving along as if in a dream,
Holding close to a love so strong.
No one can come close,
Truly no love can last a long.
Repeating it all in my head,
Peace flows over me as I lay in bed.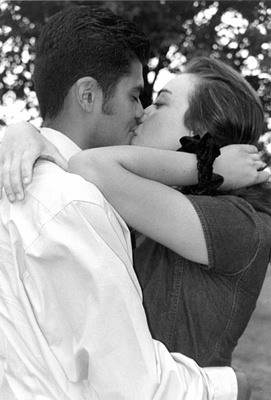 © Yaniris M., Boston, MA