A Day in Paradise
February 14, 2012
The bright sun shining brightly in the sky,
Surfers riding blue waves as they're crashing,
White seagulls gliding as they fly.
To each other it seems they are laughing.
Waves roll up on the shore forming shallow pools.
Children splash and play throughout the day.
Sand castles are created using sand tools.
I hope to see the sun set and to stay,
And watch the red, pink, and purple colors,
As they swirl together above the sea.
Perfect moment as the sky discolors,
One soft instant as the crowd starts to flee.
I feel the sand atop my feet once more,
I hope to return, this place I adore.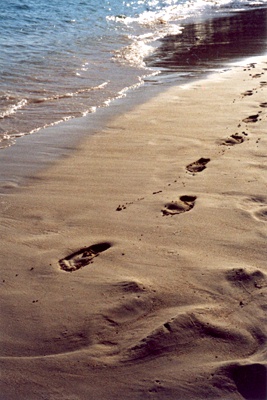 © Ashley B., Potomac, MD