Winter
February 3, 2012
Winter is the season that I adore.
Winter is a wonderful time for me.
It's time when I see my family or
when I go and put up our Christmas tree.

Winter is when the white soft snowflakes fall.
The snowflakes fall slowly from the big gray
sky. Each one is small and unique, and all
of them sparkle. I wish that they could stay.

The ice in the winter freezes and makes
everything sparkle, even the trees. When
the ice forms, its pretty like the snowflakes.
The ice gives the dead trees beauty again.

Winter is wonderful again I say.
Winter is beautiful in its own way.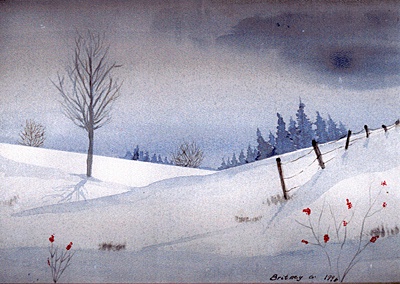 © Britney G., Green Bay, WI