All I Ask
May 6, 2011
Take my hands in yours
wrap them around your back and pull me in tight
Because I don't know if you know this,
But I'm all yours for tonight.

Things come and go,
and everything changes,
but you know and I know,
we can't live as strangers.

We share this moment,
when your eye meets mine
the magic isn't all gone
and I'm thrown back in time.

A time when you'd whisk me around and we'd dance
No music playing,
but you'd put me in a trance.

I can still smell your body,
still feel your kiss.
And through it all,
all I ask is this -

Don't ever forget
one day or one minute,
that it was love
and that we were in it.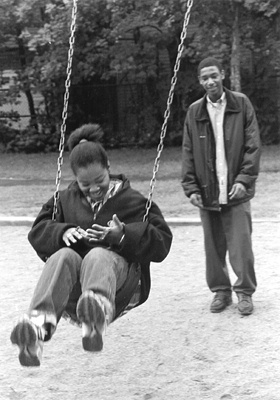 © Yaniris M., Boston, MA