You've No Idea What You Do To Me
October 14, 2010
You have no idea what you do to me.
You're like the moon to the fiery sea.
You'll pull. I'll push my waves up high
And reach towards your alluring sky.
But even as I reach up high
For what may seem as the millionth time.
I find it hard to state aloud
What you'll find in my dark storm clouds.
Not a shiny layer per se,
But a bolt of lightning that'll rival day.
And so for you, sweet moon would light the sky
With astonishing, beautiful, thunderous fire.
So now you see what you mean to me.
How I am like that disturbed sea.
I reach and wish that you will see
And maybe reach back out towards me.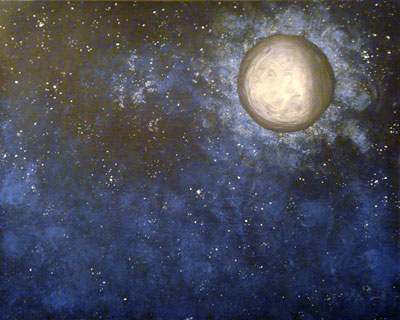 © Allison H., Vancouver, WA