Winter
March 12, 2010
As sheep ever flock to greener pasture,
I have searched very long for better days,
But I'm held back by an unseen master,
Unable to feel the sun's bright warm, rays.
So I step outside to touch the cool breeze,
Knowing it is the best I will get.
Thus I walk about with relative ease,
For my will can brave the coldest wind yet.
Something must have put my mind at rest,
Because my emotions are left at peace.
While dreary clouds show no sign of jest,
A fine outlook from me will never cease.
The winter can no longer keep me down,
Maybe it can catch me next time around.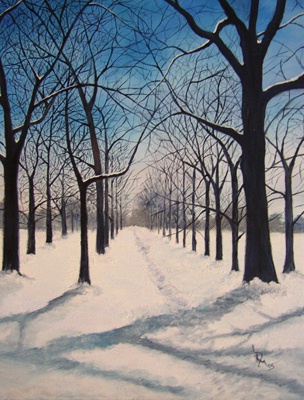 © Lauren M., Scotch Plains, NJ