Simply Me
February 17, 2012
No i'm not a normal girl,
but neither am i extraordinary.
People seem to expect big things from a small girl.
For reasons i cant explain.
I do not like to tell lies or push people down,
And for that i'm always getting trampled down.
Why is it so hard for someone to be their self, when
everyone else is a copy of somebody else?

I do not follow the crowd,
I'm loud, and reckless, and I'm my own spectacular
I dress respectively and I don't try to follow any trends,
And for that my thrift store style doesn't make any sense.
I have the people I love and thats all I need.
And I please believe me when I say, I'm not anyone special,
But neither am I a nobody, Im Just Simply me.

Today i met a girl, Wearing an outdated sweater and some dirty brown sneakers
Even beneath those dirty clothes you could still see something shining.
Kind of shy at first, louder by the second, Working hard for something only I could see. Nobody ever talked to me the way she did, and to say the least we were friends from the start. One day things got bad, I asked her if she felt insecure, or maybe a little frumpy in a baggy sweatshirt. She smiled so sweetly and said to me.


I've been down the track and back again.
I've dealt with those girls who snicker and scheme.
Nothing good come from it, they don't win anything.
Im loud, i'm crazy, And i like to sing,
Im beautiful and i know i can be something amazing
on day.Im not anything special right nowise you can see,
but the beautiful thing
is i'm simply me.

We changed but never grew apart together, maybe even closer were our hearts,
she never told me why, except for today, i was the reason she thought that way. Nobody ever made her feel so amazing so happy, nobody believed in her. And thats why she's singing today,

I am my own kind of spectacular
I have the kind of beauty you cant find just by looking at my face
I care, and i love,which is least to say,
more than some people these day,
i'm crazy and loud, and i love with all my heart.
I have a best friend who cares. And anything after that
who cares?We aren't anything special but the most beautiful thing is
that we both agree is that its good to be.
Simply me.

And we are simply us. Nothing more
nothing less. And d*** its good to be nothing
but me.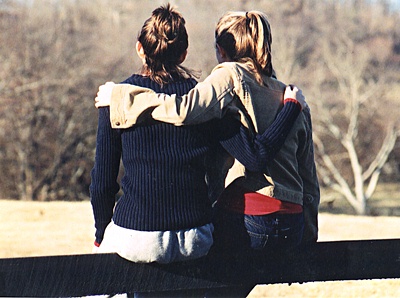 © Jaime M., Wichita Falls, TX