snowman
September 11, 2011
Our summer is ending.
We will soon be forced to part,
the autumn leaves are falling,
the winter's chill will soon start.

As i leave my lonely summer,
to leave my only sun behind,
my future predicts a new incommer,
someone special speaks my mind.

I will not set out to seek him,
he'll simply be drawn to me.
To find each other comes from the soul within.
We'll love and share, together we will be.

The autumn leaves have fallen.
The winter snok appears,
the children starts to liven,
but my prince us not yet here.

i imagine us together,
i calve him out of snow,
my once to be forever,
when will he come? i do not know.

The night before christmas,
i wish upon a star,
Please my st. nicholas
let him not be far...

i wake up at dawn,
my present is not here,
will he come and find me?
i'll sit here, wait and see,
Please... let him be.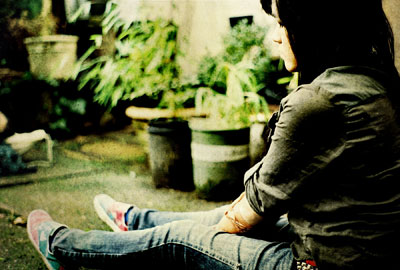 © Hailey J., Lake Oswego, OR