Is This Love?
October 16, 2009
I've never felt a force so strong
and I've never stared for so very long
I never thought that someone like you
could possibly fall for someone like me
I've never wanted someone this bad
and I've never been so happy... yet so sad
I've never felt so alone
and I've never had someone like you... for my own
I hope that your thinking of me
and that your smiling so happily
Because your all that I dream of
and your all that I think of
So could this be love?
For I've got to know
so please say it's so
For your the one I'm needin'
The only reason my heart is beatin'
So baby I've got to know
Oh baby, could this be so?
Don't let these feelings be misleadin'
Please don't tell me I'm still dreamin'
Don't want to continue sinkin'
Just wanted to show I've been thinkin'
Just wanted to let you know
That I'll be the one left waiting if you go
I've never held on so tightly
and dreaming about you nightly
I need you more than slights
and never felt so rightly
Just wishing you were here
and can't promise that I won't shed a tear
Just wanting to hold you... oh so near
wont ever let you go my deer
The thought of losing you
I don't know what I would do
Because I've fallen so in love... with you!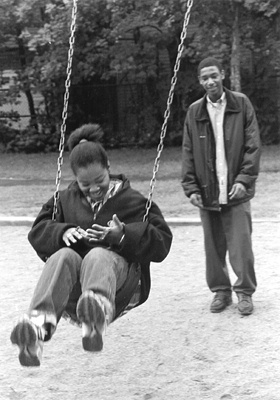 © Yaniris M., Boston, MA