Reality
April 16, 2018
I'm done fighting.
Done because no matter what you say,
Your words can be switched and shaped into something else.
You swing and you are left just waiting to receive the next punch.
The bruises from this fight have left me,
Clinging to this invisible string.
This string of hope.
Hope that there will be change.
It helps me notice that,
We have become so numb to what we are saying.
No matter if it is face to face or behind the keys of a message board,
We don't realize what we are saying until we are afraid to come forward.
I guess this is just what it has come to.
Everyone acting stupid just to be seen as the "cool kid"
This is the new reality,
And it's the fight we all have to go through.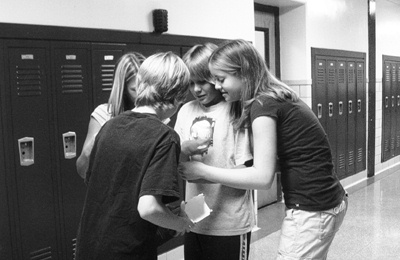 © Kathryn K., Pompton Plains, NJ