Crows
February 6, 2018
her eyes are trained to her lap,
i stop Mid-sentence,
swallowing my frustration
she notices the disconcerting lack of background noise,
glances up, eyes vacant
sorry, what did you say?
force a smile
bite back the question
since when are satellite signals more important then conversation?

oh,I was just wondering
how long have you begged for validation
from faceless strangers and ignored your friend?
we are constantly subjected to
shocking celebrity scandals
Marketers desperate for insecure teens
why would you toss out your self-esteem
to the crows, let it be picked over?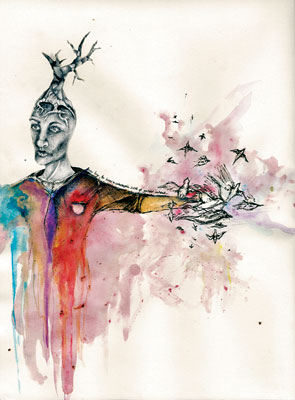 © Alice B., Sarasota, FL