Family is a Book
October 6, 2017

           My family is a book,
With many unexpected tales to tell,
But that's what makes it worth the read.

Dad is the binding,
firm, reliable, and the captain of the family,
He won't let up no matter what.

Mom is the cover,
smart and a leader,
She is the one you would want to meet first.

Chase is the pages,
strong, thoughtful, and helpful,He is the one aiding us with everything we do.

Braden and I are the words, 
    entertaining, surprising, and unique,
We are the ones trying to be funny or the ones standing out.

My family is a book about life,
you don't know what will happen next.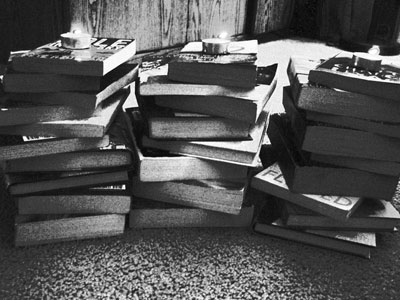 © Alexis R., Clarkdale, AZ