Where I'm From
September 20, 2017

I am from suburban corduroy onesies where socks layer with rosey cheeks
where dimples are as deep as the sand in search of treasures.
I am from toys, yet played with fairies.
I am from family photos staged over, effortless
where twinkly lights were plugged in and junk thrown down the basement stairs.
I am from fancy food platters and unfamiliar faces.
I am from the curiosity of coffee with a bitter tongue dip,
where mom sits paying the bills.
I am from no chance to no doubt I am adequate.
I am from number one on the list to my own self-embrace
where opinions are meaningless and makeup swirls in the sink.
I am from raindrop tears cleared by summer's sunsets.
I am from chic rompers where booties are layered with tights and rosey lipgloss
where sips of black coffee stains the hardwood table.
I am from liminal space to relentlessness, where I run with fairies in my corduroy onesies.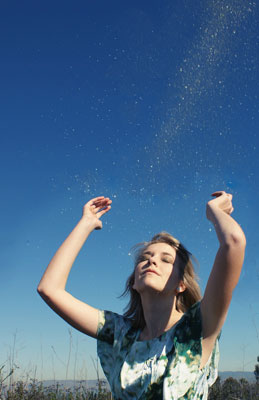 © Haley S., Long Beach, CA