The Soccer Legend
June 5, 2017
Sing in me, Muse, and through me tell the story
of the boy skilled in all ways goaltending.
Although he was slow and mountainous
his fearless dives made him the best.
The season longed for ending,
though the sweetness of victory was long and satisfying,
finals loomed near and fast,
and training doubled just for that.  
He and his team ecstatic tho they were,
Were facing against the team of fear.
Of this great battle, Muse, tell it to the world,
the tournament in which he blocked all but a single goal.
Wasn't yet the middle of the first,
when the ball soared over his head into the goal.
His team rallied together and with his help,
finished the game and the next,
Securing their flawless streak.
They celebrated the golden season
Not one loss, not one at all.
This is but one story of the boy,
there are still many more to tell.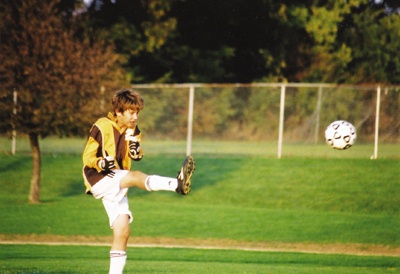 © Lori S., Springfield, OH